The horse industry is the strength of our business.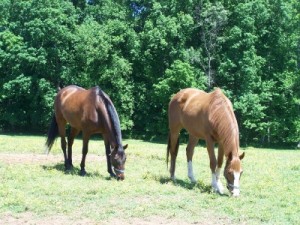 The Virginia Agricultural Statistics Service took an survey of equine industry in 2001.  For more interesting information click on Equine Survey Report.  They reported:
Powhatan has 2100 horses at a total value of $17,457,000

Powhatan ranks 6th in Central District for number of horses.  Central Virginia includes the counties of Albemarle, Amelia, Amherst, Appomattox, Bedford, Buckingham, Campbell, Caroline, Chesterfield, Cumberland, Fluvanna, Goochland, Greene, Hanover, Henrico, Louisa, Nelson, Orange, Powhatan, Prince Edward, and Spotsylvania.

Total inventory of horses in Central Virginia is 37,900 with an average value of $8,661 per horse.
According to the US Government Census report there were 23,425 persons living in Powhatan in 2001.  This makes an average of 1 horse for every 11.16 people.    This figure was obtained by combining facts from http://quickfacts.census.gov/qfd/ (2001 US Government Census by county) and Virginia Agricultural Statistics Equine survey report-2001).  This ranks us 11th in the state for the number of horses per capita.
We carry a full line of Purina feed, animal health products, halters, leads,  round pens, gates, shavings and hay.
Additional info on some of our products:
Links to other sites of equine interest
Purina Mills:  Purina's motto is Animals make better people…We make better animals.  If you have a question about feeding, raising and caring for your animal as the experts nutritionists at Purina. No matter what animal you own or at what life stage it is, they can help you with your questions.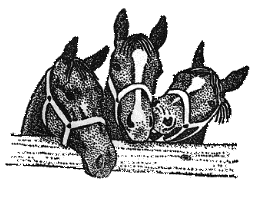 God Created the Horse – A fun and humorous poem.