We are a family owned business and serving Powhatan, Virginia and the surrounding area since October 1983.
Other Powhatan websites: Powhatan County, Discover Powhatan, and Powhatan Today newspaper. 
Meet the Hertzlers…..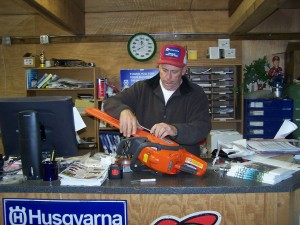 Gene has 45 plus years of dairy and farming experience.  Gene was raised on a dairy farm in Newport News, VA. before moving the dairy to Powhatan in 1968.   Even though he no longer dairies, he enjoys his herd of beef cattle and sells natural, Angus freezer beef.  His farming experience has given him first hand knowledge of …..
fertilizer and lime applications
pasture and crop seeding
fence construction
construction of barns and building materials
farm equipment and tractors
animal husbandry
Gene enjoys watching sports (Cowboys and Yankees) and pitching for our church softball team.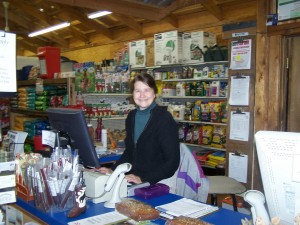 Pat was raised on a dairy farm in the Shenandoah Valley of Virginia.  She graduated from Eastern Mennonite High School  and attended Eastern Mennonite University. 
Pat  has been actively involved in the management and running of the store since it's beginning.  She  enjoys cooking, working on her computer (and is the webmaster/designer of this site and their church website, Powhatan Mennonite Church), photography, baking, and writing.  She has written a book on her family history (The story of Melvin & Molly Heatwole).
Being a grandma is great fun and her grandchildren provide inspiration for some of her writing-
Pat is a avid gardener and enjoys raising flowers and having a variety of animals around, particularly chickens.   This gives her a first hand experience with ….
lawn and garden products
horse nutrition
practical knowledge of poultry and other animals
counter sales
The Hertzlers are farmers at heart and enjoy the country and the farm.  Pat writes a blog about their life called …
The Hertzlers have two children; Keith Hertzler (Alivia) and Jill Hostetter (Obe) and five grandchildren (Emily, Lauren, Karla, Ryan and Noah).